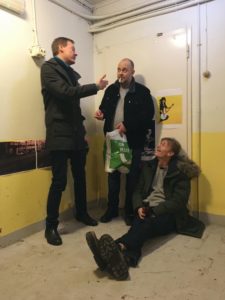 Selvfølgelig blir det en god dæsj med pønk på Nannestadfestivalen!
The Oxydants er ren, skjær pønk, kjemisk fritt for innvikla bassganger og brifete gitarsoloer.
Bandet byr på egne låter og klassikere som garantert får deg til å få lyst til å hoppe opp og ned.
Her er det mye CBGB/New York-inspirerte saker, fra Velvet Underground via Television til Johnny Thunders og Ramones, men også avstikkere i både tid og sted. Stikkord er søplete gater, klubber med illeluktende dasser, og øresus etter mange års herjing med trommehinnene.
Medlemmene har lang fartstid i Oslo og omegns rockemiljø, og har tidligere vært å se i band som Pink Dirt, The Pumps og Muzzlewhite.
Når: Lørdag kl 19
Hvor: Teltscenen